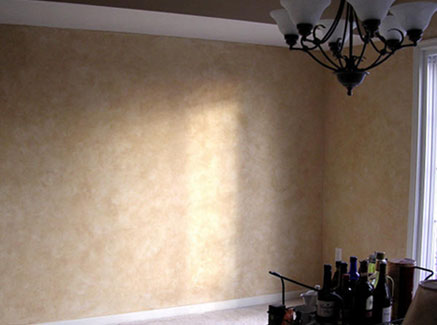 Click thumbnails above for larger image
Faux Finishes


Faux finish literally means fake finish, using paints and tools to create a real look to a fake medium. Faux finishes encompass several styles of applications and processes.

Some examples are, wood graining, marbleizing, gold leafing, antiquing, distressing, stenciling, patinas, Venetian plasters, textures and the list goes on and on. The surfaces that you can decorate include, but are not limited to; walls, ceilings, cabinets, furniture and floors.

The unique thing about faux is that every effect can be personalized based on your desires. I have had extensive training and therefore have an outstanding portfolio from which to choose. We can work together to create the perfect faux finish to enhance you home or business.

You can see more faux photos on our FAQ page.