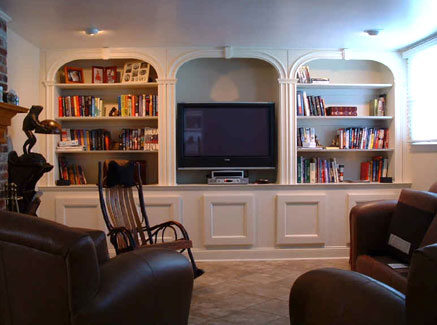 Click thumbnails above for larger image
Interior Concepts,
Carpentry, & Furniture


Many of our clients desire more then painting or faux, they want to complete their space with details. Whether you would like crown moulding, a mantle piece, bookshelves, or an entertainment unit, we can bring this concept design from beginning to end. We can design, build and install the details your home or business have been missing.