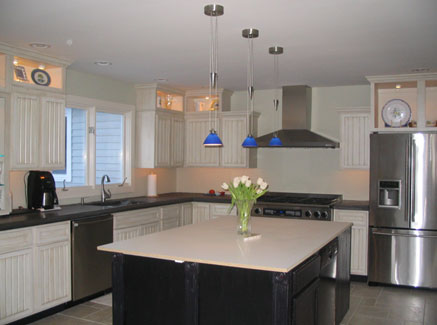 Click thumbnails above for larger image
Hand Painted Kitchen Cabinets


Either unpainted or previously finished kitchen cabinets can be transformed and given an updated look with any of the several styles of finishes that are capable with furniture.

Truly create the kitchen of your dreams without buying new cabinets. From kitchen cabinets to entire kitchen makeovers.