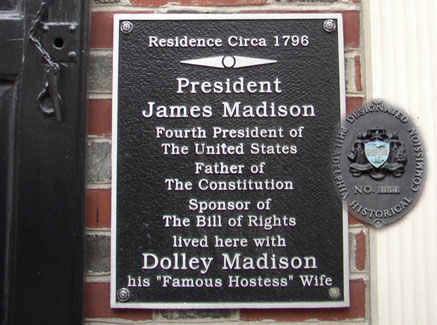 Click thumbnails for larger image
James Madison House, Circa 1796

4th & Spruce Street, Philadelphia, PA

PROJECT:

We were very honored to be selected to paint the former residence of James and "Dolly" Madison during his term as the fourth President of the United States, when Philadelphia was the nation's capital. We were hired by the contracting company Grimaldi & Sons Inc. They were renovating the entire house for the new owner. We painted the entire interior and exterior of the house.