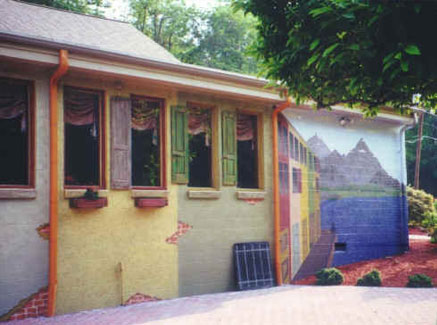 Click thumbnails above for larger image
Murals & Trompe L'eoil


Murals and custom paintings are the ultimate in expressing your personality, or style.

Trompe l'oeil literally translates from French to mean "fools the eye". Meticulous attention to every detail helps make two dimensional images to appear three dimensional or have some dimensional relation to the viewing vantage point.

Murals are usually of some theme, most often for kids rooms, dining room accent walls or commercial spaces. Quite often murals are more whimsical then a trompe l'oeil style of mural or painting.

With a mural you can really create an atmosphere.